Travel and Workshops for Personal Growth
Guided tours and week-long trips to cetacean-rich destinations are available for clients who wish to experience the transformational energies of dolphins and whales in person. *You should be advised that a single moment swimming eye-to-eye with a wild cetacean will change your life forever.

Travel includes snorkeling activities to be enjoyed in warm-water locations around the world. Basic swimming skills are required and scuba certification may be needed based on the nature of the trip. Private or group trips, retreats, and week-long workshops in the company of cetaceans are organized upon request.
Contact me for details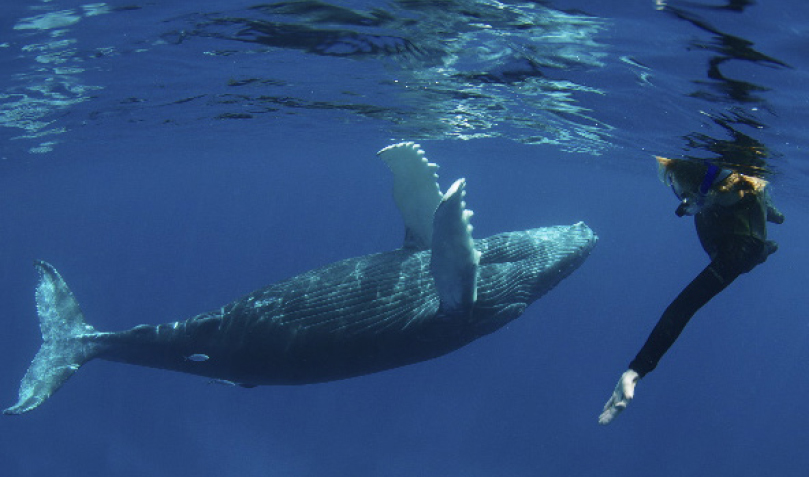 Humpback Whale Baby, Silver Bank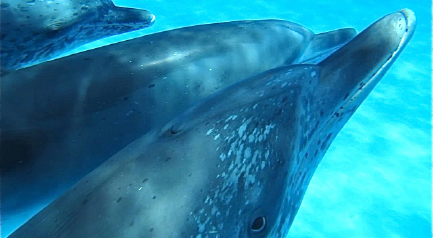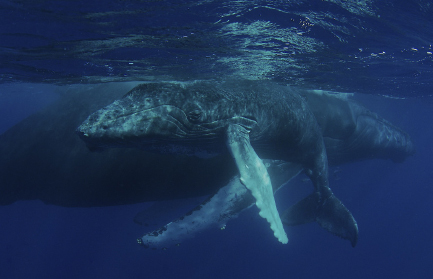 Upcoming Adventures:
Upon Request
Hawaii: Snorkeling
with Spinner Dolphins

Book a trip
March 30 - April 7, 2018
Silver Bank, DR:
Live-aboard snorkeling with
Humpback Whales
Nov 30 - Dec 5, 2017
Dec 5 - Dec 11, 2017
Dominica: Snorkeling
& Documentation of Sperm Whales

Book a trip
Destinations
Kona, Hawaii: Scuba diving and snorkeling with Spinner Dolphins
Silver Bank, Dominican Republic: Live-aboard snorkeling with Humpback Whales
Bimini, Bahamas: Live-aboard snorkeling and scuba with Atlantic Spotted & Bottlenose Dolphins
Isla Mujeres, Mexico: Snorkeling with Whale sharks and scuba diving
Dominica: Snorkeling & documentation of Sperm Whales, Pantropic Spotted Dolphins, and Pilot Whales
Ribbon Reef, Australia: Live-aboard scuba diving and Minke Whales
Tonga: Snorkeling with Humpback Whales
Guadalupe Island, Mexico: Live-aboard scuba diving with great white sharks
Ance Chastenet, St Lucia: Scuba diving and restorative relaxation
Contact me for details